Use this Google Sheets based cash flow template to manage the day-to-day finances of your organization.
The template pulls payments and receipts data directly into your master sheet and dashboard for automated cash flow analysis. Just log in with your Gmail account to start using the template.
3 SPREADSHEETS
2 CONNECTIONS
An automated cash flow monitor
Track your company's current cash balance, revenue, and spending with this automated cash flow template and dashboard.
Data flows between interconnected spreadsheets via Sheetgo connections.
No emails or copy-pasting. All in Google Sheets.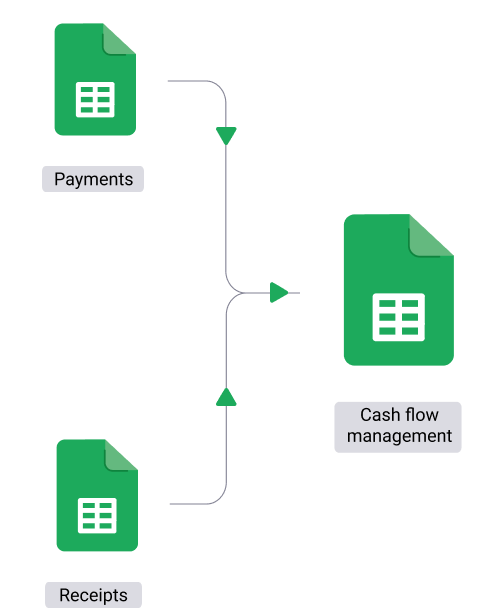 Looking for a custom cash flow system?
If you need a more comprehensive workflow for your finance team, talk to our automation experts about consultation and custom project design.
Sheetgo has really enabled our budgeting and forecasting to take off and be a seamless/integrated process."
Jimmy Webb | Senior Finance Analyst, Quantum Spatial
Connect spreadsheets, automate your work.
© 2016-2020 SHEETGO EUROPE SL