SHEETGO SOLUTIONS
Automate your way to a simpler life.
Sheetgo solutions are pre-built workflows ready to implement into your operations straight away, so the work is already done for you.
TRUSTED BY OVER 4 MILLION PEOPLE AT COMPANIES LARGE AND SMALL
Expertly made
Pre-built solutions crafted by our experts that combine the perfect features and tools for you.
Instant results
Simply add your files to the workflows and start running automations. You'll see immediate results.
Future scalability
Fully flexible and scalable solutions you can build on; add new connections as your process evolves.
Varied solutions
Sheetgo provides ready-made workflow for almost any business process or department you may have.
Discover ways to use Sheetgo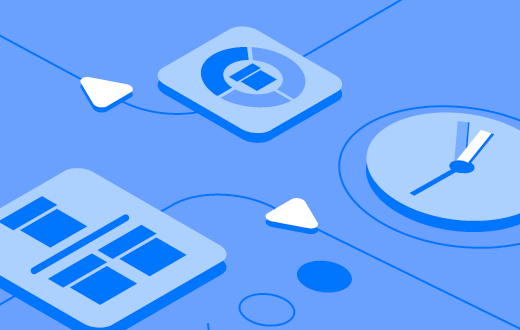 Inventory
Efficiently track inventory by automating your stock level data and item lending, so you have more time to focus on more important aspects of your work.
Finance
Keep track of all your financial data in one place and generate automated reports and dashboards for up-to-date breakdowns of your income and expenses.
Education
Monitor class performance and attendance and receive the latest insights in a visual dashboard to make work easier for your teachers and office staff.
Human resources
Collect and analyze key employee data from task progress and work hours across different teams with an integrated HR system in your spreadsheet.
Project mgmt.
Coordinate teams, assign tasks and monitor progress of important business projects automatically whilst keeping private data safe and secure.
Sales
Manage data on prospects, leads and deals, or keep on top of invoicing with automatic generation, so that your sales team have everything covered.
Marketing
Collect and analyze data from multiple marketing channels in one place and receive the latest campaign insights to help determine future strategies.
Manufacturing
From development to delivery, keep track of your manufacturing processes with automated data input and monitor your business's performance.
TESTIMONIALS
Making work easy, for everyone.
Great product. Reliable and easy to use. Saved us a huge amount of time, especially when working with very large files in Google Sheets which can end up becoming unresponsive when trying to edit manually. Sheetgo solves this problem.
James Davies, Founder at Crossover Communications
Sheetgo has allowed us to facilitate and optimize the collection of data from many suppliers spread across many Excel spreadsheets in a few files that bring it all together. A huge time saver!
Clément Bocqué, Analyst at PepsiCo
Does what it says on the box with an ever growing set of functions. The product has saved us writing endless Google Apps script routines, a very cost-effective solution.
Mark Burgin, Director at Sysco Productions
We've been doing lots of manual work and we were wondering if there was a "set and forget" solution in the market. With Sheetgo our dashboards grow automatically, so we can focus on the content instead of making sure the latest update was correctly done. A game-changer!
Andres van der Boor, Senior Marketer at MT/Sprout
I've been using Sheetgo now for almost 2 years. It's easy, powerful, and the Sheetgo team offers amazing customer service. I highly recommend that you check out Sheetgo. You will not be dissapointed!
David Johnson, VP of Paid Media at Constellation Agency
This works exactly as described — couldn't do our business without it!
Harrison Harbin, Director of Digital Media at DOM360
RESOURCES
Expert advice and guidance
Our team of experts are constantly creating specialized resources including tutorials and articles, to help you make the most of Sheetgo and take your business to a whole new level.
Video
Learn with our vast library of step-by-step video tutorials and feature demos.
Blog
Discover the best tips and tricks, latest features and updates.
Support
Custom your experience with our hands-on expert guidance and timely resources.