Purchase order management template
Use this spreadsheet-based order request system to combine delivery data with purchase requests from multiple departments in one central dashboard. Available in Excel or Google Sheets.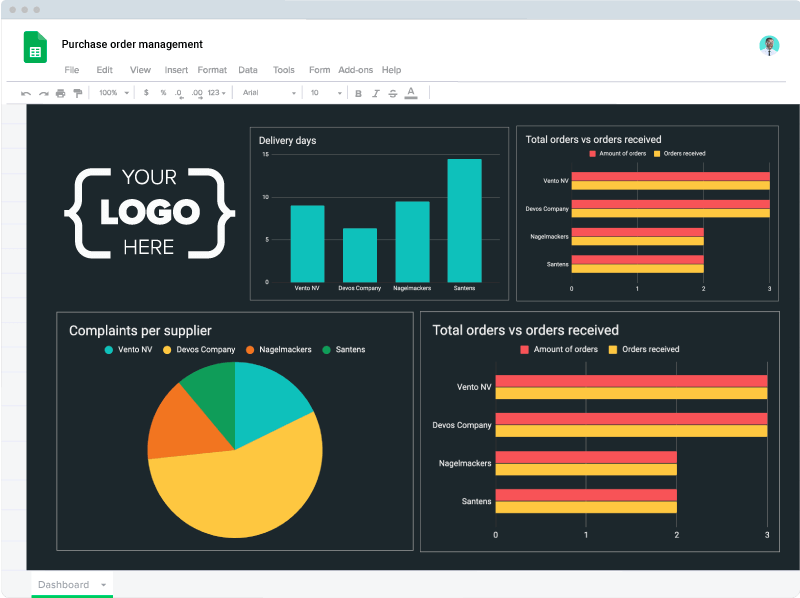 An automated purchasing system
The Sheetgo purchase order management template is a workflow of connected spreadsheets that exchange data between them.
Purchase requests from employees flow directly into the manager's master sheet and automated dashboard.
Gather order requests from across the company
Say goodbye to emails, messages, and calls. When a colleague requests a purchase, you receive the order directly.
Automate to save admin time
Connected spreadsheets gather your data for you, like a custom database. No copy-pasting, manual work or coding.
Looking for a custom purchase order system?
If you need a more complex workflow or help using the Google Sheets or Excel template, talk to our automation experts.
We pull data from our orders system to create automated work schedules for the 50 dashboards in our factory and generate orders for suppliers."
 Dawid Zacharzowski | Project Manager, Eko Okna.