Timesheet management template
Use this spreadsheet-based timesheet management template and automated dashboard to track how long your team members spend on project tasks. Available in Excel or Google Sheets.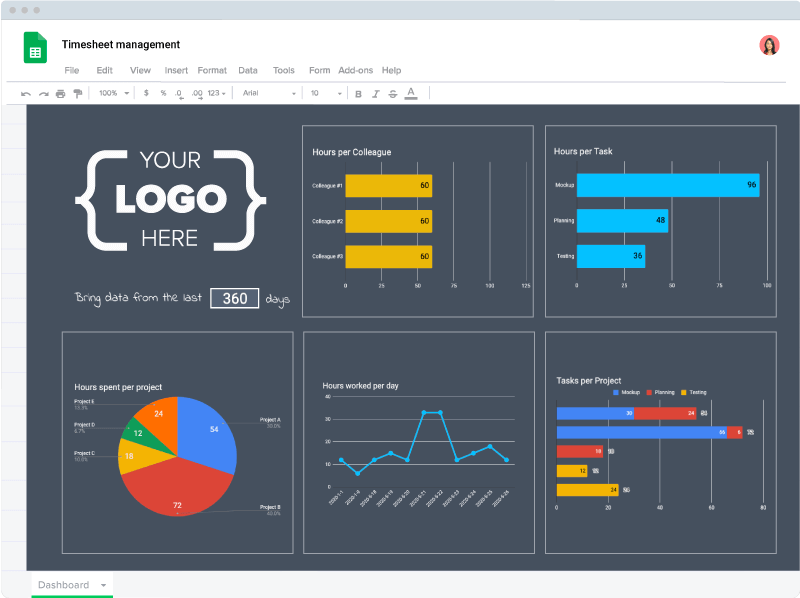 Easy task management
The Sheetgo timesheet management template is a workflow of connected spreadsheets that exchange data between them.
Allocate work to members of your project team and monitor how long it takes them to complete each task, in the automated dashboard.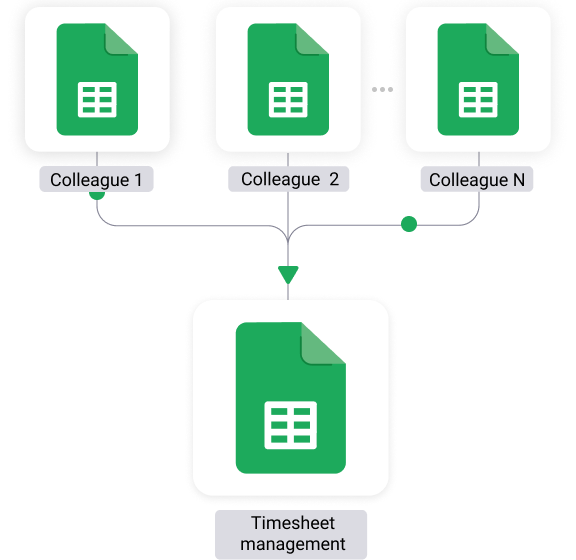 No more meetings
Data flows between spreadsheets so you can send tasks to colleagues and receive status updates automatically.
Keep your team in sync
Every colleague has their own spreadsheet and automated dashboard so they can organize their own work.
Boost productivity
Track colleagues and tasks in the dashboard so you can reallocate resources or adjust the project timeline.
Looking for a custom timesheet system?
If you'd like a tailor-made project management solution or you need help with the Google Sheets or Excel template, speak to our automation experts.
Saves lots of time, working with 5 friends located all around the world this tool just made everything much simpler and more efficient"
Javier Borrero