Income statement template
Use this Google Sheets based template to manage your Income Statement by tracking the monthly income and outcome of your company.
Click the button below to set up and start using. Inside the template installation page, you will have instructions on how to configure.
Need guidance building your customized workflow?
Start automating every department in your business with our ready-to-use templates. If you need assistance building your own unique system, our experts can help. 
Automated income statement template overview
The Income Inputs spreadsheet is to record and track Income Inputs that your company has received and it is scheduled to receive. The data will be transferred to the master spreadsheet.
Use the Expenses spreadsheet to record and track payments of your company, and indicate when each of them should be recognized as an expenditure.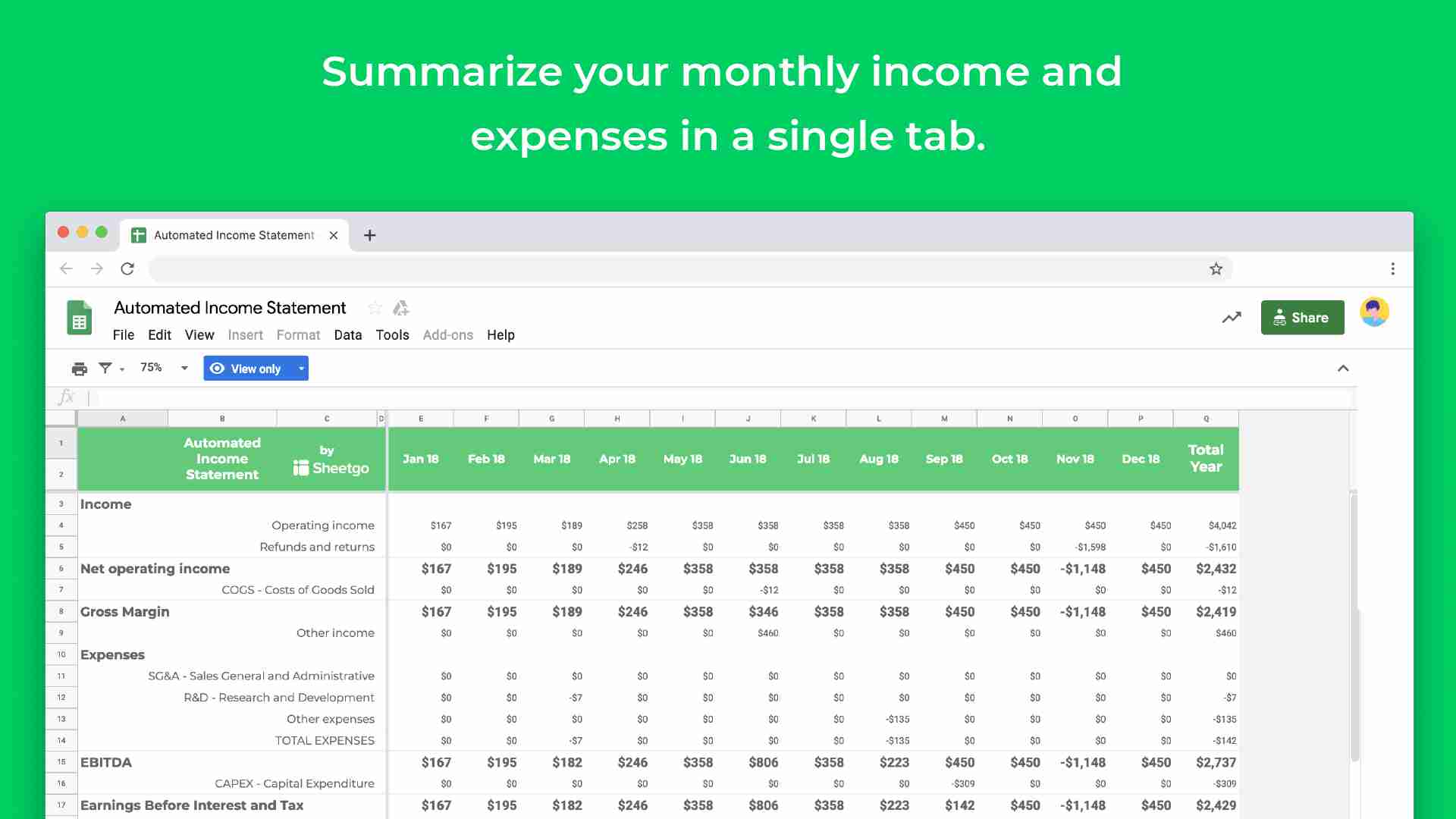 Use the Dashboard as your watchtower to overview the data that you think is most important to keep an eye on.
This Income Statement system is composed of three spreadsheets (inside the Google Drive folder) connected to each other using Sheetgo. This is the network view of the workflow that you created with Sheetgo to manage your Income Statement Template.
Sheetgo will automatically organize the three spreadsheets in your Google Drive. And as these are spreadsheets, you have total freedom to change and personalize your spreadsheets based Income Statement system.
How other users feel about Sheetgo
"We filter and process data from over 100 connected spreadsheets to provide automated forecasting for our business leaders around the world."                                               
"We pull data from our orders system to create automated work schedules for the 50 dashboards in our factory and generate orders for suppliers."                          
"I use it to selectively share data and use the automatic update feature to update the sheet at midnight, so teachers always have the most current information."
Your spreadsheet workflows made easy.
What spreadsheets will you connect?
© 2016-2020 SHEETGO EUROPE SL