Use this spreadsheet-based expense tracking system to collect expenses submissions from employees and monitor spending in the automated dashboards. Available in Google Sheets or Excel.
An automated expenses solution
The Sheetgo expense tracker template is a workflow of connected spreadsheets that exchange data between them.
Each team member submits expenses in their own personal file and data flows into the manager's central spreadsheet automatically.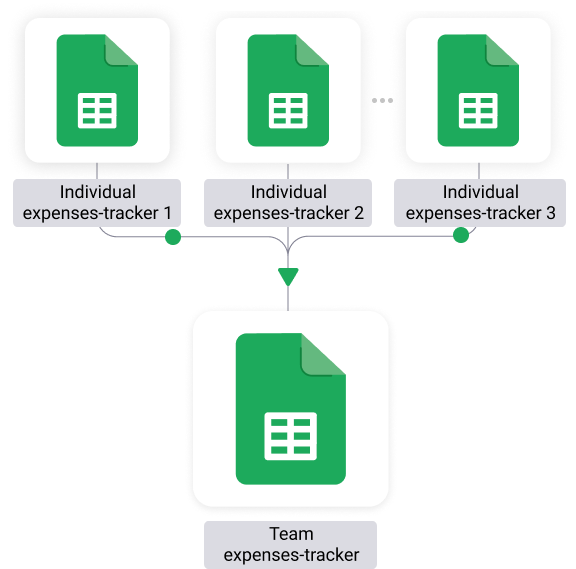 Data privacy
Separate but connected files enable managers to collect data without team members sharing the same spreadsheet.
User-friendly system
Colleagues submit expenses and receipts in their own spreadsheet and keep track of spending in their personal dashboard.
Save admin time
The template manages team expenses data automatically — no email attachments, messages, or manual data collection.
Looking for a custom-built expenses system?
If you need a more complex workflow for your company or you'd like help adapting the template, talk to our automation experts.
Sheetgo has really enabled our budgeting and forecasting to take off and be a seamless/integrated process."
Jimmy Webb | Senior Finance Analyst, Quantum Spatial