Synergy Car Leasing: Centralized sales reporting solution for UK car leasing company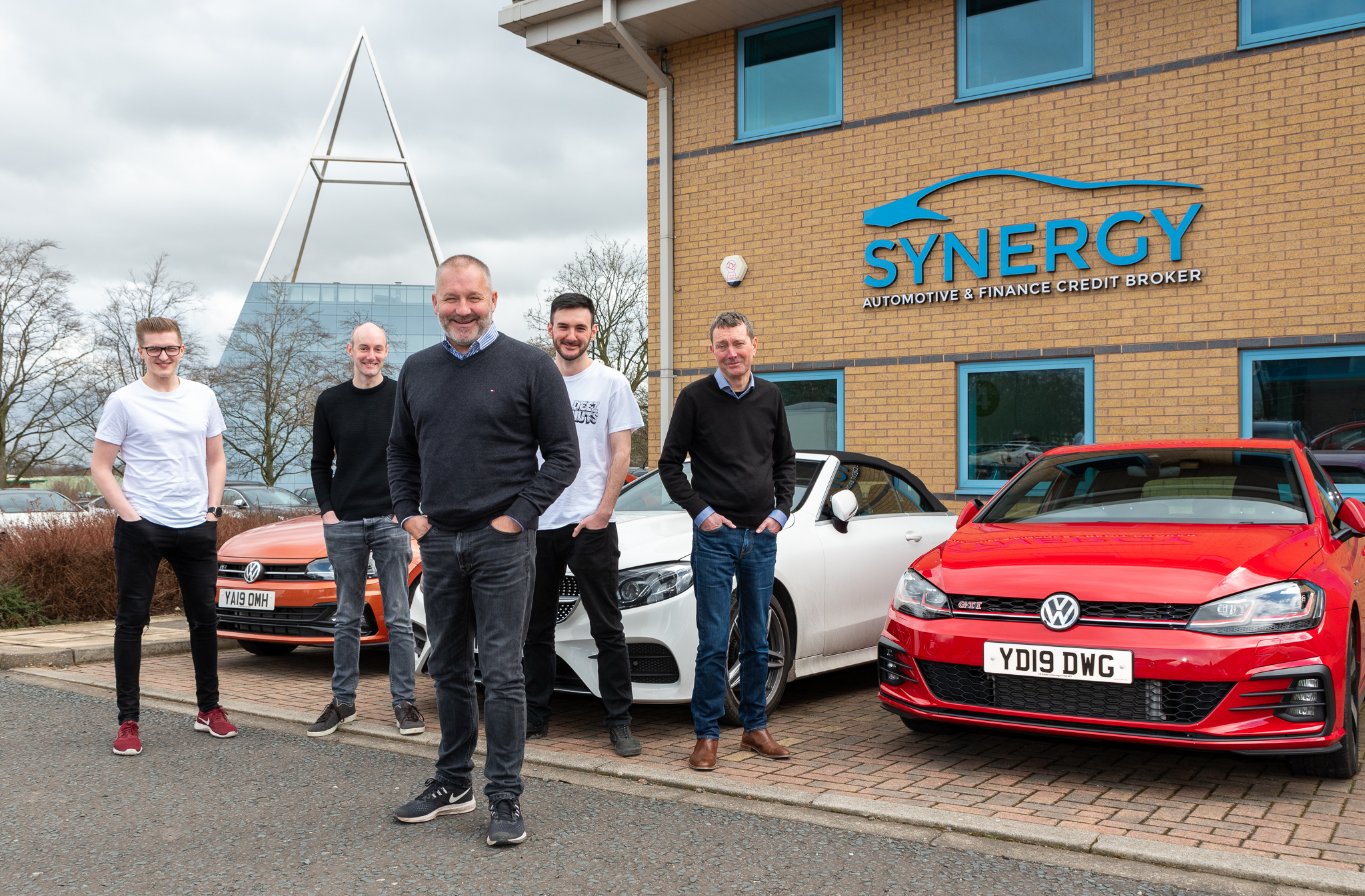 Synergy Car Leasing now saves over 200 hours per year with a fully automated sales reporting system by Sheetgo. The team now has a centralized location for all car leasing data to create comprehensive, error-free reports. As a result, the team now saves around 4 hours per week to focus on other aspects of their business.
Finding a way to avoid error-ridden reporting
4 hours per week spent manually inputting data


Difficulty reconciling data from 4 different teams at once

Reports full of errors and lacking data relevance
Synergy was spending 45 minutes per day manually inputting data into Google Sheets. Not only were these reports full of manual errors, but their lack of data relevancy thanks to using macros meant that the majority of these weren't being read by the team.
They needed to find a solution that would work with Google Sheets so that they had the ability for their different teams to work on a dataset at the same time, so key data like customer details, stock and vehicle data could be recorded.
"The reporting process felt completely unproductive. There was no collaboration aspect at all, and we were all wasting time copying everything over to a spreadsheet."
Jean-Paul Levanh, IT Director | Synergy Car Leasing
Synergy connected with the Sheetgo team after being recommended to do so via a Google Search. They wanted to implement the Networking Principle and avoid the need for costly SaaS re-engineering to get a system that met all of their needs.
They needed an automated solution that was also easy-to-use, so that their team didn't need to spend time familiarizing themselves with database querying techniques.
Automated daily reporting process with Sheetgo
Merge to consolidate data compiled by teams and real-time online data

Twice daily updates using automation schedule

Custom end-user reports now standardized and centralized

Now, Synergy Car Leasing has a combination of 12 different workflows that automate their entire car leasing reporting process from start to finish. Sheetgo then uses merge to consolidate all the data from the 4 teams alongside real-world online data needed for their reporting. This data is then filtered and transferred to create their accurate reporting documents.
"Automating that whole process was a relief. Now, we could create a report in a matter of minutes, without having to worry about the data."
Jean-Paul Levanh, IT Director | Synergy Car Leasing
What's more, Synergy uses the custom automation schedule to trigger 2 updates every single day, to guarantee almost real-time insights. Now, all teams can input, manage and track the reporting content as there is no longer the need to rely on just those with database experience.
4 hours saved per week to focus on company goals
45 minutes saved every single day

100% accurate reporting thanks to automations

Centralized data for big-picture analysis

Thanks to Sheetgo, Synergy Car Leasing now saves 45 minutes every single working day with their new reporting system. The team are now able to input, compile and transform their data into reports in a matter of minutes. 
These are then ready to share with 1,500 people both inside and outside the company. Reports are standardized, centralized and error-free, ensuring a more strategic approach to sales target setting thanks to the availability of up-to-date real-time data.
"We're so happy with our custom solution built by Sheetgo. We're excited to explore how we can continue using Sheetgo and BigQuery to help other areas of our business too."
Jean-Paul Levanh, IT Director | Synergy Car Leasing
Now Synergy Car Leasing no longer has to worry about inaccurate reporting or relying on just a few of their team members to contribute to the whole process. Now, they have an automated process that can be used and appreciated by everyone. 
As Sheetgo is such an affordable, easy-to-use alternative, the team is now also exploring how to optimize the BigQuery functionality further within other internal business processes.
Synergy Car Leasing is a nationwide company in the UK who rely on up-to-date model, customer and availability data to provide customer service in a highly competitive industry.
North Yorkshire, United Kingdom
Features used
Google Sheets
BigQuery
Merge
Merge from a folder
Filter
Transfer formatting