Synergy Car Leasing: Dispersed car leasing data unified by Sheetgo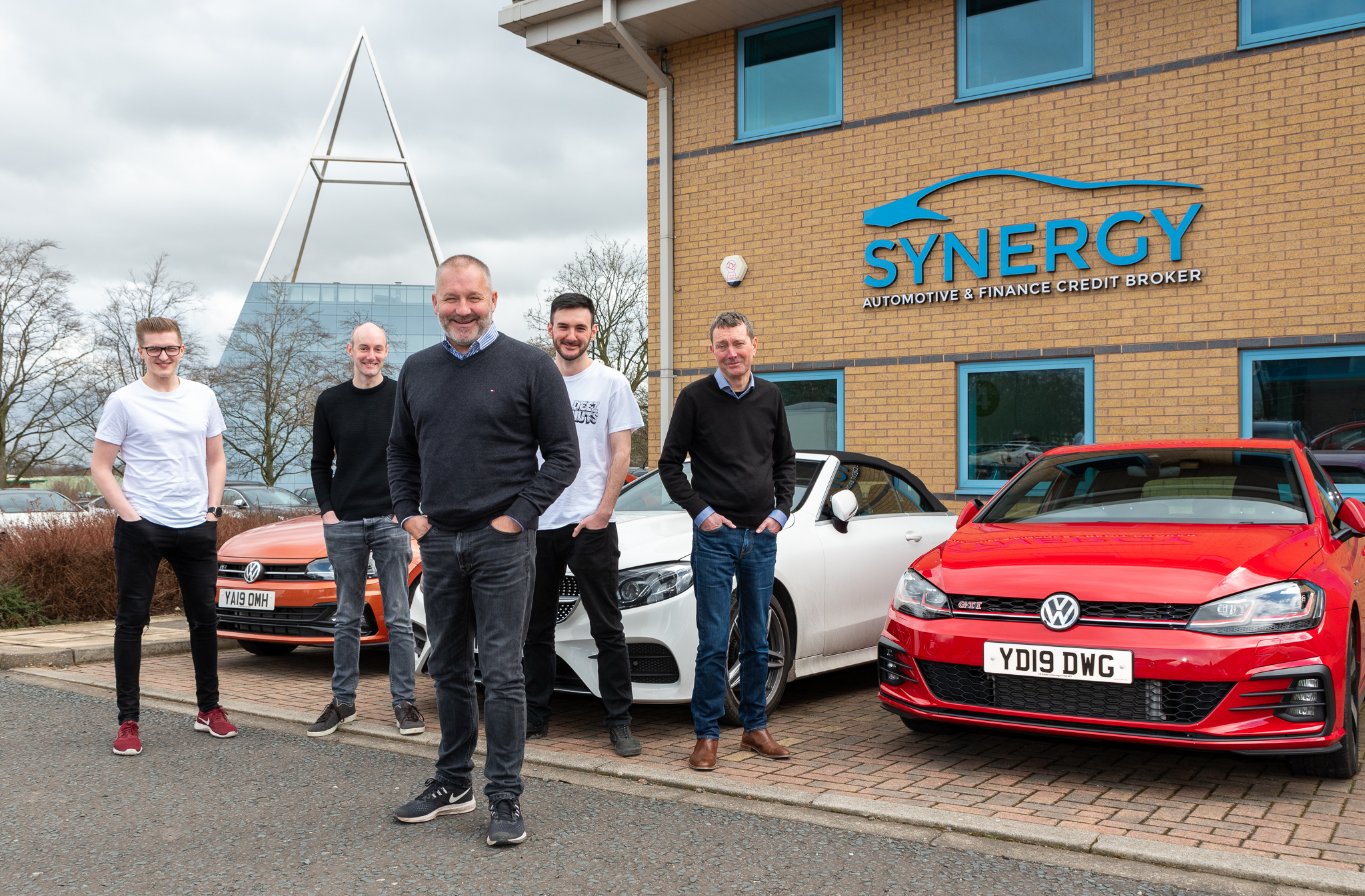 Synergy Car Leasing is a nationwide vehicle leasing company in the UK who need to manage a large quantity of data on a daily basis.
By implementing Sheetgo, they are able to get 3-4 different teams working in parallel on the same set of data while the manager overseeing the data can then automatically reconcile everything.
They now track a dozen workflows, save 45 minutes a day, every day, and have a centralized location for all leasing data.
A need to centralize and unify car leasing data
Update customer, stock and vehicle data on a daily basis to provide high levels of customer service in a competitive market sector

Data needs to be accessible to up to 4 teams at the same time, with reconciliation at the end fully automated

Leasing processes need to be aligned with real-world data to maintain service levels and drive expansion
Synergy were relying heavily on Google Sheets and manual entry, but were finding that as well as taking 45 minutes a day to produce reports that contained errors, the reports themselves were not being widely read.
They needed a solution that allowed multiple teams to work on the dataset at the same time, allowing them to take into account output from different teams, departments and divisions within the company.
"Quick and flexible to join teams up"
Oliver, Synergy Car Leasing
Synergy connected with the Sheetgo team after being recommended to do so via a Google search. They wanted to implement the Networking Principle and avoid the need for costly SaaS re-engineering to get a system that met all of their needs.
With reports going unread, containing errors, and not providing relevant individuals with accurate data, they wanted to break their reliance on macros and the need for familiarity with database querying techniques.
Dispersed car leasing data unified using Sheetgo
Twice-daily automations consolidate and reconcile data compiled by up to 4 different teams
Sheetgo pulls all relevant data into a single end user report which is formatted in a standardized way across 12 distinct workflows
Removes the reliance on users with database experience
Sheetgo gives Synergy the ability to consolidate and reconcile data generated by up to 4 different teams throughout the day.
Their twice-daily automations ensure processes are delivered without the need for coding or database querying experience and work across 12 different workflows.
"Missing quote"
Oliver, Synergy Car Leasing
Sheetgo allows Synergy to save 45 minutes per day by having a single tool that recon-ciles all of their distributing car leasing data. As well as reducing time spent, manual errors are also eliminated because Sheetgo pulls and consolidates everything automatically.
They were able to create an intuitive template that guides the various admin teams through the variety of touchpoints they need to manage.
Centralized sales data distribution without SaaS re-engineering
Sheetgo consolidates the efforts of up to 4 different teams
Automatic data reconciliation saves 45 minutes a day

No manual entry errors

Data shared with 1,500 people
By using Sheetgo, Synergy is now able to save 45 minutes every working daily while also removing the issue of manual entry errors.
Reports are standardized, centralized and error-free, ensuring a more strategic approach to sales target setting thanks to the availability of up-to-date real-time data.
"Missing quote"
Oliver, Synergy Car Leasing
By implementing Sheetgo, Synergy has got back 45 minutes a day while eliminating er-rors and breaking the need for database familiarity amongst their team.
The BigQuery functionality is something they are currently exploring as they look to take their Sheetgo use case even further.
Synergy Car Leasing is a nationwide company in the UK who rely on up-to-date model, customer and availability data to provide customer service in a highly competitive industry.
North Yorkshire, United Kingdom
Features used
Google Sheets
BigQuery
Merge
Merge from a folder
Filter
Transfer formatting