Leads tracking management template
Use this spreadsheet-based leads tracking system to gather data from your team of sales reps automatically and monitor your sales funnel in the automated dashboard. Available in Excel or Google Sheets.
4 SPREADSHEETS
1 CONNECTION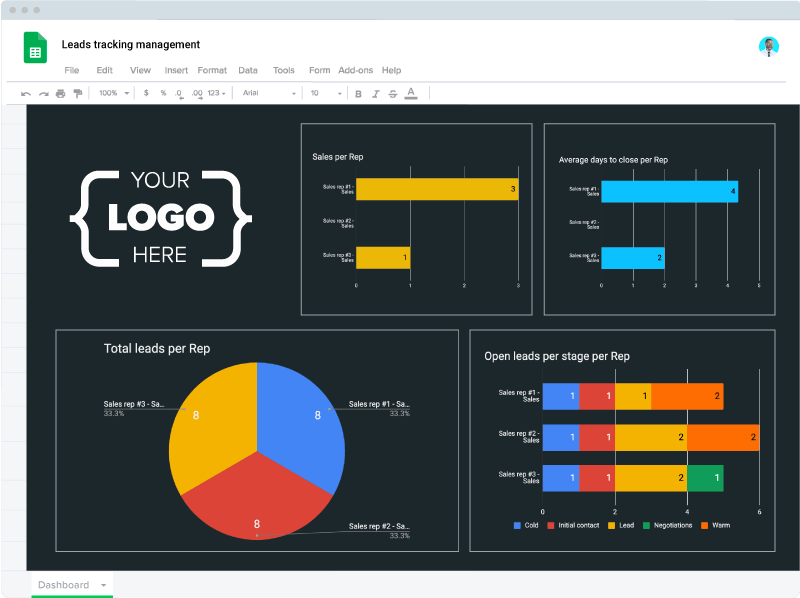 Automate sales lead management
The Sheetgo leads tracking management template is a workflow of connected spreadsheets that exchange data between them.
Each sales rep manages leads in their own personal spreadsheet and data flows into the manager's master file automatically.
Looking for a custom sales workflow?
If you want a tailor-made leads tracking solution for your sales team or you need help using the Google Sheets or Excel template, talk to our automation experts.
Game-changing program. Allows very simple and convenient multi-report updates in the snap of a finger. Thank you to the team for making Google Sheets even more powerful!"
 A Barto | Behemoth Crossfit
Connect spreadsheets, automate your work.
© 2016-2020 SHEETGO EUROPE SL