Arrivage: An automated inventory management system to connect local farmers and chefs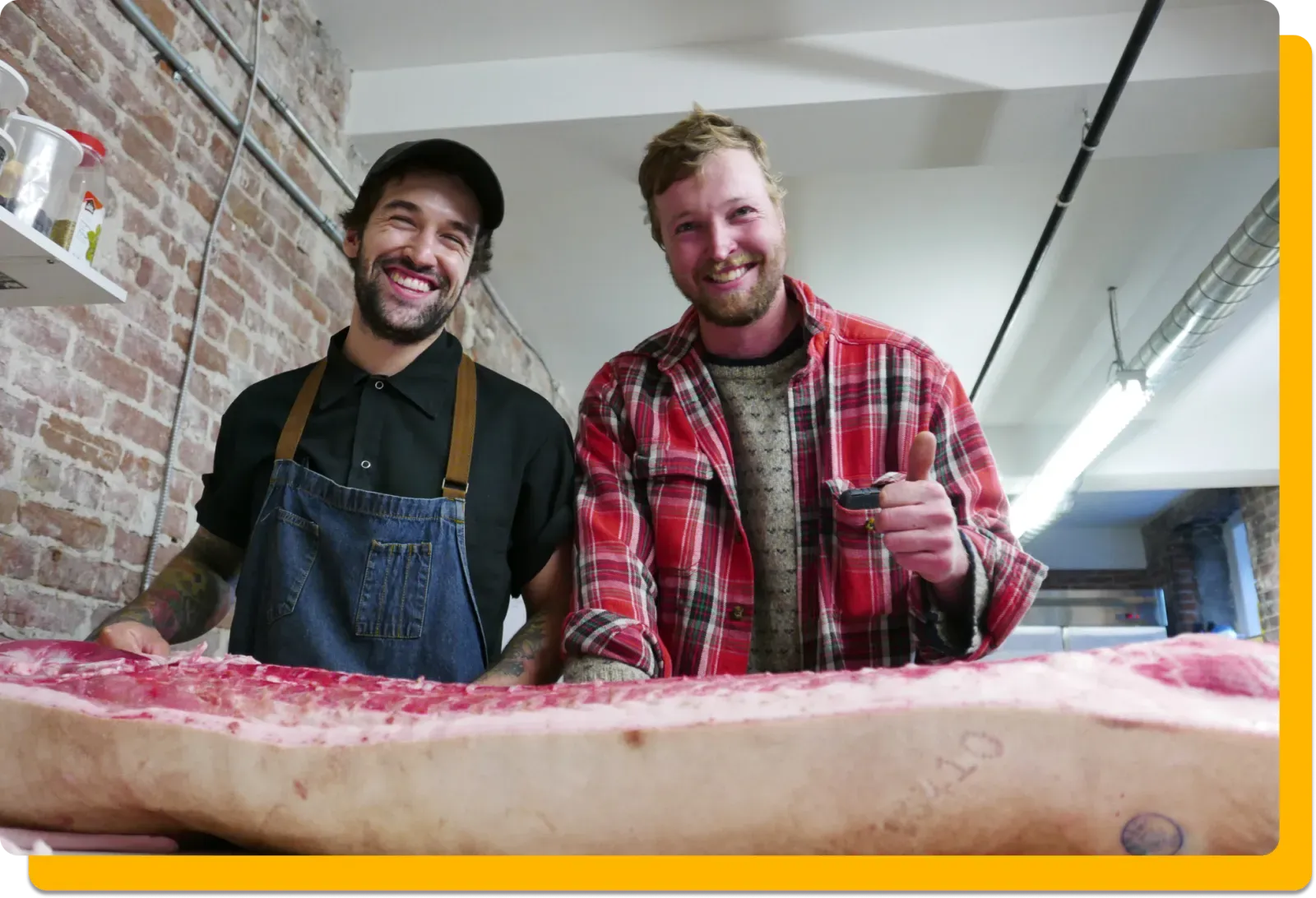 Using Sheetgo, Arrivage now saves around 744 hours every year with an automated inventory management system that integrates with their existing tools. As a result, the team at Arrivage saves almost 8 days of additional work per month, with end-to-end management solution at hand.
Finding an easy inventory system that integrates with their tools
Looking for an intuitive interface for inventory search

Lacking developer skills to create infrastructure

Struggling with budget for more powerful software
In May 2016, Arrivage launched an application for chefs to connect directly with farmers, to source the best local products with no middleman. Initially, they chose Google Sheets to store and manage their data. However, with this infrastructure, farmers found it difficult to register their data, and chefs wasted too much time searching for the items they need to prepare their menus. What began as a simple solution to quickly and efficiently connect farmers and chefs became time-consuming and inefficient.
"We needed a system where local farmers and chefs could connect. This is the only way that we, as humans, can adapt to seasonal ingredients that our Planet is ready to offer."
Thibault Renouf | Créateur de Circuits Courts and Arrivage
Thibault Renouf, founder of Arrivage, soon realized that he would need a user-friendly interface to make it easier for the chefs to find the farmers without searching through endless spreadsheets. Thibault approached Sheetgo to create an affordable custom workflow that could centralize all data from the farmers, whilst being able to integrate with their existing tools such as Appsheet, for a start-to-finish solution.
An affordable, scalable management solution using Sheetgo
Merge to consolidate 18 spreadsheets of farmer data

Flexibility to centralize and decentralize budget data

Automatic update schedule for up-to-date insights
With the help of Sheetgo, the team at Arrivage were able to build a custom solution that optimized the connection between AppSheet and Sheetgo. Firstly, they used the Merge feature by Sheetgo to consolidate the 18+ spreadsheets containing the farmers' data into one centralized master sheet. This gave them full visibility of the produce on offer. They were able to connect this master sheet to their Google Appsheet. From this tool. the chefs and restaurants are able to scroll through the various product and have an exact idea of what they can order.
"Sheetgo was the solution I encountered to consolidate data from the multiple spreadsheets into one place."
Thibault Renouf | Créateur de Circuits Courts and Arrivage
Even as the network grew, the master sheet would always be updated with the latest data, and this would always be synchronized with the app. With AppSheet as the front end and Sheetgo tying together data in Google Sheets as the back end, Thibault created the exact infrastructure he needed to focus on what mattered to him the most: changing the world with local food.
Saving 2 days per week to focus on the bigger picture
8 days saved per month

100% data traceability

100% budgeting privacy
Thanks to Sheetgo, the team at Arrivage now saves around 2 days per week with an automated inventory system that integrates with existing tools. As an affordable alternative to complex SaaS, Thibault has the solution he needed to save precious time wasted on manual effort, whilst having full visibility of the farmer produce and restaurant orders.
"Sheetgo is connecting our spreadsheets, enabling us to connect passionate humans!"
Thibault Renouf | Créateur de Circuits Courts and Arrivage
Arrivage can now rely on a single infrastructure to input, manage, and analyze data. Sheetgo integrates Google AppSheet and Google Sheets, so everyone involved can continue using the tools they know while considerably increasing their productivity level. As Arrivage inevitably grows, the Sheetgo solution will grow alongisde it, making it easy to add new connections, and integrate with other tools.
Arrivage is the first Farm to Plate chef network in Montreal. With smart technology, they connect, support, and empower small farmers. The aim? To bring back a sense of real food through better deals and an even better taste. Formerly known as CHEF514.
Industry Food and beverage
Features used
Google Sheets
Google Drive
Merge
Automatic updates